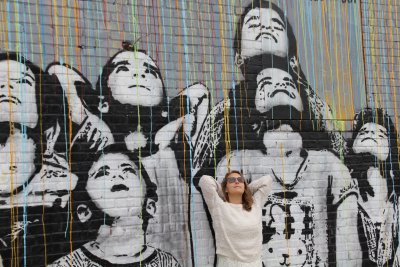 Life is passing by too fast. I cannot believe that my beautiful month in New York is over and that I'm now sitting in the tropical heat of Guadeloupe with a lot of thoughts on my mind…
To be in New York really helped me realise which projects I want to put the focus on the following year. I had time to think and to write and to finish all those things I label; "tomorrow I'll do that". Then it became possible to get inspiration for the next steps.
At the moment I'm very excited about the future, many things are happening simultaneously that brings me in different directions and it's messy of course, and it's uncertain. But I love it.
This morning I'm looking out over the sea from the terrace, listening to Fatoumata Diawara and resting before a very important day. Today we play at the national scene of Guadeloupe, L'artchipel, it's a great theatre with a beautiful stage and we all feel the pressure to do a good work. We're playing two times, at 2 PM and at 8 PM. A tough day. 
Watch out the teaser of the film that is made about the Hip Cirq Europ':
http://vimeo.com/78170668  (it's in French) 
---
Andra inlägg