Last weekend the moment had finally come to host the first production meeting with the artists of "Det får bära eller brista".
"Det får bära eller brista" is the name of a show that will be created during autumn 2019 and winter 2020 and could be translated as: "It will hold or break".
Its creation will take place in Sweden, Denmark, Norway and Finland during 2019 and 2020 and includes six female partner acrobats and two female folk musicians. 
The show's original inspiration came following interviews with my grandmother about her grandmother, her mother and herself. The show aims to tell the story of women's physical labour during the twentieth century. Contrary to the popular belief that men did all the hard physical work, women were also involved in significant physical tasks, particularly carrying various goods on their backs. 
How did they live? What were their physical duties? Did it look alike in all the Nordic countries?
The theme follows women's' physical tasks in the last century: clean the pieces of sugar beets, wash by hand, scrub the floor on the knees, be pregnant and draw water from the well in the bucket, and so on.
The project teases out questions about what lies behind the roles of the modern woman, what it means to be a mother, and what we pass on to our children.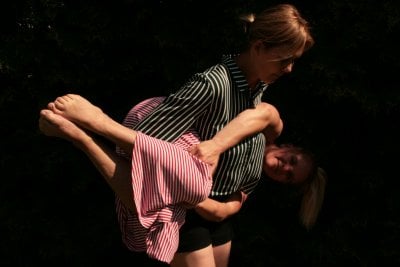 I'm extremely excited to start this creation in September!
---
Andra inlägg