Circus By Me is a company created 2013 by an experienced entrepreneur. Rebecka Nord worked in the acrobatic duo Stint together with Sofia Wålstedt for nine years, touring around the world with both short circus acts and longer shows. They became known for their strong emotional life reflections of two ordinary women in a less ordinary world.
Since then Rebecka has worked on several different projects, among them a show that crosses hip hop and circus; performances with the dancer Antoine Dutrieu; creating a new circus act with fellow acrobat Catalina Castellano and touring with the Brittish company Mimbre in 2014.
Right now she is touing her own full length show with partner acrobatics and music; Det får bära eller brista.
The project draws its inspiration from interviews with Rebecka's grandmother about her grandmother, her mother and herself. The show aims to tell the story of women's physical labour during the twentieth century. Contrary to the popular belief that men did all the hard physical work, women were also involved in significant physical tasks, particularly carrying various goods on their backs. 
The creation started in September 2019 at Dynamo - workspace for circus and performing arts in Odense and has its premiere in at Landskrona theatre the 29th of February 2020. 
Det får bära eller brista is available to book for 2023!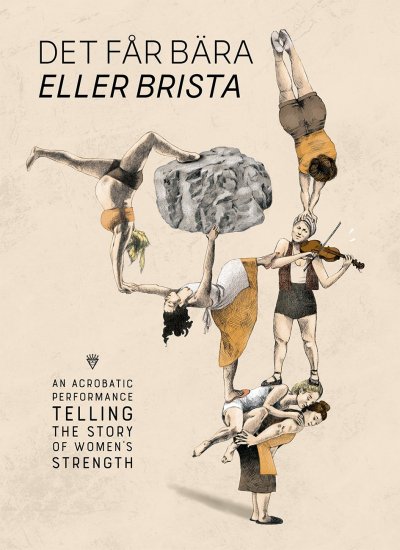 Read more about what's happening right now in Rebecka's blog.