- CYKELCIRKUS -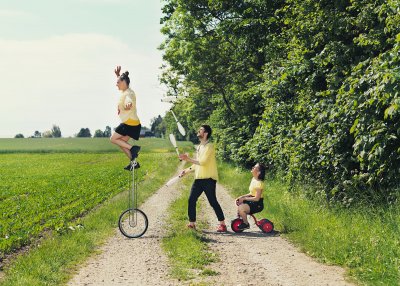 Spring 2022 we're creating an outdoor performance for touring by bikes. We're starting off the tour in Skåne summer 2022 with three circusartists and two live musicians. 
The theme is hugs, happiness and bikes and the tour has a feeling of when the circus came to the village in the old days. 
Choreography: Rebecka Nord
Directing: Nalle P. Laanela
Composition: Anna Cederquist
Musicians: Anna Cederquist & Martin Harborg from SKROT. 
Funded by: The Region of Skåne, The arts council and Musikverket. 
Cykelcirkus Trailer from Rebecka Nord on Vimeo.
-DET FÅR BÄRA ELLER BRISTA-
Det får bära eller brista is a performance that illustrates women's history with acrobatics and contemporary folk music. On stage, human pyramids and impressive acrobatic choreographs are built in the innovative spirit of new circus.
The research had its focus on Nordic women's physical tasks during the last hundred years. It originates from interviews with the artists mothers, grandmothers and great grand mothers.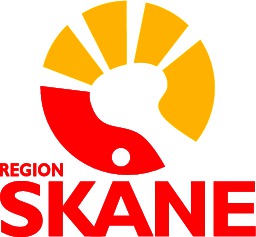 - ATT RYMMA MED EN CIRKUS -
- DJELIYA - an acrobatic & musical tale -
Because of an evil spell, young hero Maïs needs to escape from her home village and forced to go on an adventurous quest where she will discover friendship, courage and cooperation. Backed by the mystical, musical Griot and his knowledge, she enters an enchanted world where bodies are trees to climb, oceans to dive in and mountains to cross. With two joyful companions met en route, she will reach a magic fruit she needs in order to save her village.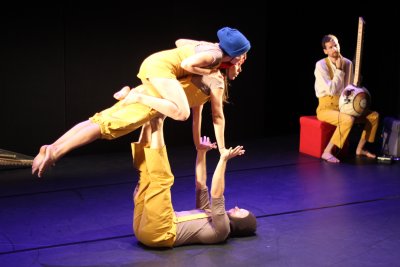 Djeliya, a subtle piece wrapped in live music of an African Harp called Kora, tackles the humanity lying within all of us and places its focus on optimism and open-mindedness. Through theatre and partner acrobatics, it tells a story about overcoming fears and obstacles and about the power of collaboration and friendship: A quirky piece without props, lights nor set to enchant children and adults alike. 
For all info click here: DJELIYA
Or download information sheet: djeliya-dossierenglcircusbyme-dec2015.pdf
The production was funded by: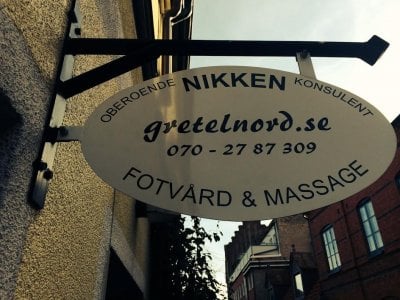 - BENCH - 
Bench was Mimbre's show for 2014, an outdoor show with 3 performers, easy to tour, portable and suitable for any public space or event. Bench is an acrobatic performance about the everyday theatre and dance of life. Loneliness and happiness, bagladies and runaway brides, spell-binding moments mixed with comedy and the ordinary – a reflection on who we are and how we connect with others, viewed through the eyes of a woman who observes, makes friends, confronts or tries to ignore the people who pass… occasionally turning upside down to see if the world looks better from that angle.
Watch a trailer here: Bench, London, April 2014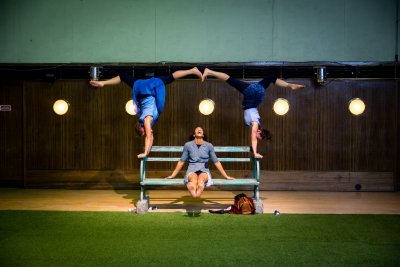 - LAS ERRANTES -
In 2013 the partner acrobatics duo Las Errantes, consisting of Rebecka Nord and Catalina Castellano, worked in Chile, Belgium and Sweden to create a circus act. This was a cultural exchange project between Chile and Belgium - and the two artists whose greatest source of inspiration is the role of women in modern society, women's strength and what they're supposed to carry…
Watch a video clip here: Las Errantes, Santiago de Chile, April 2013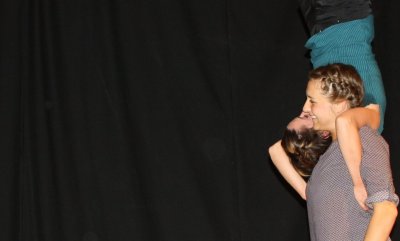 - HIP CIRQ EUROP' -
Hip Cirq Europ' is a European project consisting of twelve artists from six different countries. You could very well call it a travelling project of choreographic laboratories crossing hip hop and circus. Read more at hipcirqeurop.eu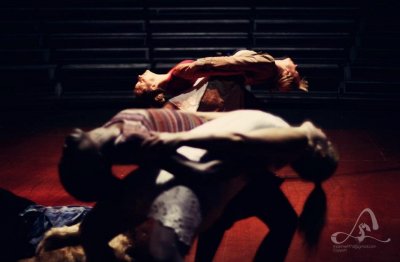 Watch a clip here: Duo Jessy & Rebecka, Belfast, May  2013.
The teaser for the show here: Teaser Hip Cirq Europ', November 2013.
- LES ERRANTS -
During the years 2011 – 2012 Rebecka and dancer/philosopher Antoine Dutrieu created an itinerant duo performance which premiered in May 2012. The couple toured in France, Belgium, Kenya and Sweden with great success during the summer of 2012 and 2013. Some of the destinations were Daflo in Floda, Malmöfestivalen in Malmö and Stoff in Stockholm.
Rebecka and Antoine fuse contact improvisation and partner acrobatics.
Watch a short clip here: Errance à Flagey, Brussels, February 2012.
A longer clip here: Fête Romanes, Brussels, September 2012.
Who lifts whom? What is strength? Masculinity and femininity?