- CIRCUS TRAINING -
Circus By Me offers customized circus classes for all ages. Rebecka Nord teaches unicycle, trapeze, tightrope walking, juggling and acrobatics. Master Classes are given in partner acrobatics – the techniques, the creation and the creative process. Each year Circus By Me organizes circus courses in Abbekås, Sweden along with Kulturskolan in Skurup. Contact Circus By Me for more information.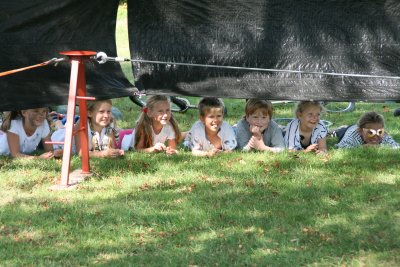 - LEARN LANGUAGE THROUGH CIRCUS-
Physical activity stimulates the learning ability and makes the learning process more fun! Learn Swedish, English and French through circus games.
- TEAM-BUILDING -
For several years Rebecka has used circus as a tool for Team Building. It is an exciting way to get to know your colleagues and helps to strengthen the cooperative ability between associates.
- SOCIAL CIRCUS –
Social circus is a term that is getting more and more common and means using circus when working with children and youngsters in troubled environments - for example street children, refugees and immigrants. Circus enhances self-confidence, trust in others, cooperation, and spreads joy and playfulness to those who may have lost it.