2016 is here with a lot of new projects for Circus By Me and Los Errantes. 
First of all I want to tell you about the beautiful Djeliya tour that's coming up in March. This is how it looks:
Mackleanhallen, Skurup /10th March
2 shows
Skönadalsskolan, Löddeköpinge /11th March
2 shows
Vidhögeskolan, Veddige /15th March 
2 shows
Mariedalsskolan, Varberg /16th March
2 shows
Bosgårdsskolan, Tvååker /17th March 
2 shows
Bockstensskolan, Varberg /18th March 
3 shows
Refugee accommodation, Varberg /19th March
2 shows
Furulundsskolan, Halmstad /21 -22nd March
2 shows
It's a short and dense tour and we're all looking forward to it! If you would like to attend one of the shows please contact me.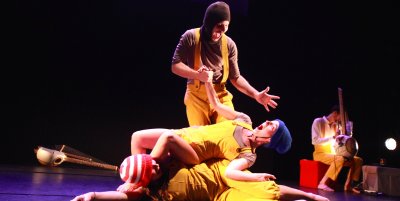 In the beginning of the year I had the honor to work with the artists Britta Wålstedt & Signe Veinholt. I helped them with the start-up of a new children's show; we did creative research involving partner acrobatics under the theme play & playfullness. It was inspiring and I'm very happy we've started this collaboration!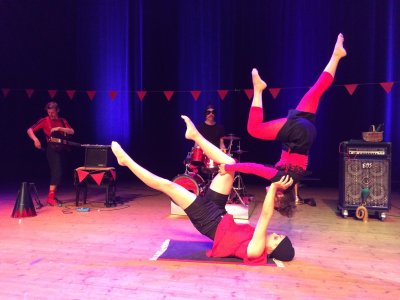 Britta & Signe with Cirkus Rabalder; www.cirkusrabalder.se
---
Andra inlägg