After a very calm autumn the new year started intensively and brings a lot of exiting projects. 
I started the year diving into a brand new creation; "Att rymma med en cirkus" (To run away with the circus) which is a children's show expected to premiere in November 2018.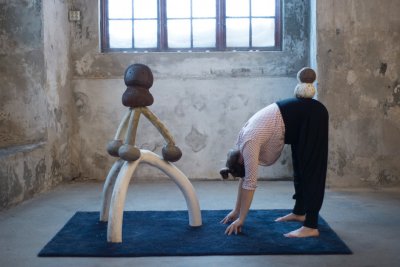 It's a quiet clown show with one sculptor, two acrobats and a whole universe of ceramic abstract sculptures. "Att rymma med en cirkus" is about the border between sculpture and body, between creating and practicing. To see your own work through someone else's internship. About longing.
How do you treat sculptures, can you move, pull, climb on them? How do they reach the liberation they long for?
We're exploring the sculptures physical limits, while challenging the prohibition of touching art.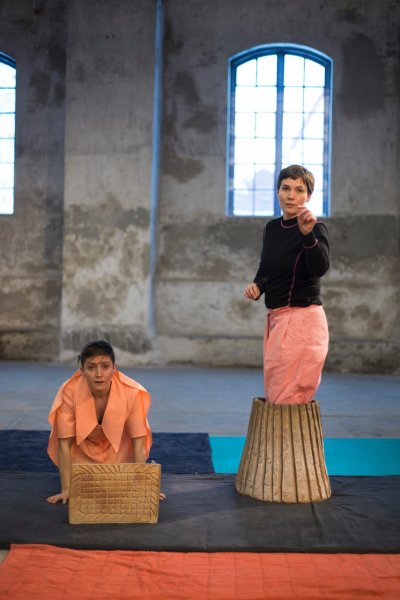 On stage with me: Acrobat Signe Veinholt & sculptor Matilda Haritz Svenson.
---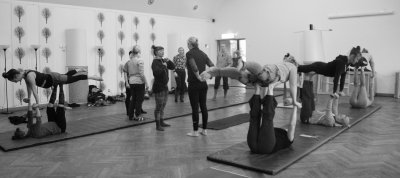 I also organised a creative convention for female acrobats that took place during a weekend in the end of January in the south of Sweden. It turned out to be a great event and it was amazing to meet all these lovely, strong and inspiring women!
The meeting was all about partner acrobatics, physical and mental strength and being a woman + motherhood. It was an exchange that reunited and inspired us.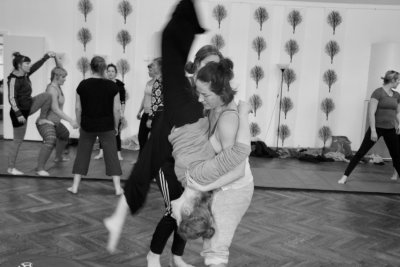 On the schedule we had partner acrobatics, discussions; more or less formal, yoga, good food and wine. ;)
Photographer: Anna Hanna Rosengren
---
After spending a great deal of last year writing applications for the creation of a full-length adult show "Det får bära eller brista". It is now time to start some of the preparation work.
Its creation will take place in Sweden, Denmark, Norway and Finland during 2019 and will include six female partner acrobats and two folk musicians. 
The show's original inspiration came following interviews with my grandmother about her grandmother, her mother and herself. The show aims to tell the story of women's physical labour during the twentieth century. Contrary to the popular belief that men did all the hard physical work, women were also involved in significant physical tasks, particularly carrying various goods on their backs. 
How did they live? What were their physical duties? Did it look alike in all the Nordic countries?
The theme follows women's' physical tasks in the last century: clean the pieces of sugar beets, wash by hand, scrub the floor on the knees, be pregnant and draw water from the well in the bucket, and so on.
The project teases out questions about what lies behind the roles of the modern woman, what it means to be a mother, and what we pass on to our children.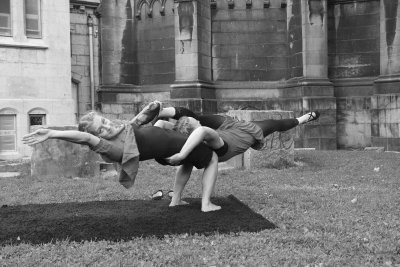 Borrowed photo of Stint in Lille 2008. Photographer: Fred Guerri
We got funding from Nordisk Kulturfond and are awaiting several other answers in the near future. Anyhow, excitement is here with me and it's going to be an incredible journey to create this show, both on a personal and professional level. I'm looking forward telling you more about this project as it evolves during this year.

---
Andra inlägg